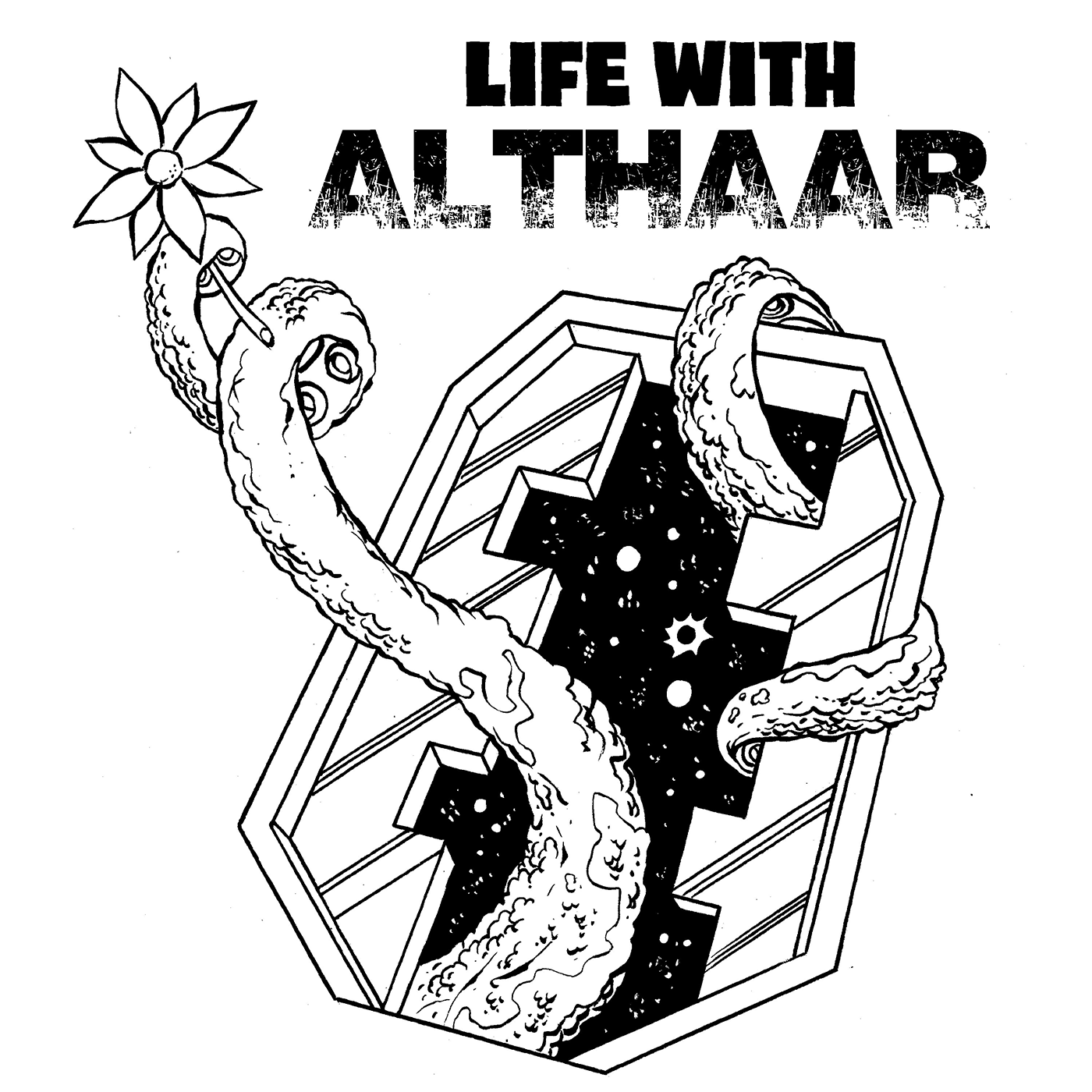 In which John B finds himself in apparent danger, and for once, it's actually unexpected. Dinorbiax and Fracottiverx, the strange-talking Fugulnari enforcers, have dragged him into an interrogation room to discuss some of his recent behavior, which, despite John's actions as a double-agent for the Resistance, are mostly explainable. Mostly. Meanwhile, life goes on at The Fairgrounds, as thought is given by Dee and Xtopps to future plans for after the conflict is over (one way or another), Stella and H.F. consider a rescue mission, Frall and Torianna discuss garbage and less-appealing things, and Frondrinax, in an attempt to distract Althaar from John B's unavailability, challenges the Iltorian to a little game of pool.
EPISODE THIRTY-THREE
"Two Plants and a Booster"
written by Ian W. Hill
John Amir as John B
Eli Ganias as Hardyfox "H.F." Fornes
Amanda LaPergola as Mrs. Frondrinax
Berit Johnson as Althaar, Sopon, Kwontz, Alien Barfly, Cpl. Ness
Zuri Washington as Delilah "Dee" Mallory
Derrick Peterson as Xtopps
Ivanna Cullinan as Commander Mindy Torianna
Alyssa Simon as Lieutenant-Commander Frallen-Br'ar
Chris Lee as Chip Frinkel
Clara Francesca: Dinorbiax
Leila Okafor: Fracottiverx
Ian W. Hill: Announcer, Alien Shrimps Vendor
Anna Stefanic: Stella Reyes
Fred Backus: Oakensarx
Philip Cruise: Cpl. Dormer
Lex Friedman: Bubbles, Elevator Voice
Linus Gelber: Foog Observer
Berit is the supervising producer, showrunner, and script supervisor
Ian is the audio producer, sound designer, and technical supervisor
The writers' room consists of Berit, Ian, John, Amanda, Chris, Philip, Lex, and Linus
Theme and Interstitial Music composed and performed by Anna Stefanic
Illustration by Dean Haspiel
Library Music and SFX licensed from Storyblocks
Optimized for best listening on earbuds or headphones.
Entire Production © 2021 Gemini CollisionWorks
Thank you for your attention; it is a pleasure working for you.
A Gemini CollisionWorks Production